3G
From eedomus - Documentation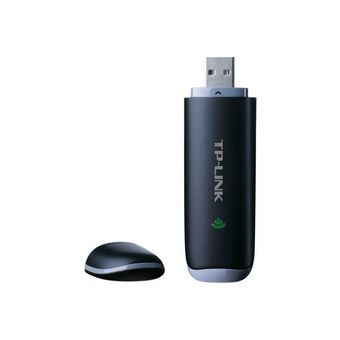 Principle
The eedomus box is compatible with 3G USB modem TP-Link (HSUPA modem MA180 and MA260) which gives the ability to connect without Ethernet connection.
The connection can be set to be permanent or preferably to connect during loss of ADSL connection. The box eedomus establish the 3G connection when the main connection is no longer be available and will restore in the 10min after the connection returns.
3G Data
Please chooose carefully the internet 3G provider for the data use.
The daily data volume is about 20 or 30 MB/day. It also depends on the devices and the configuration of the box. It is not necessary to have high speed (low speed has often better stability performance).
The users must monitor the amount of data generated by the box eedomus to avoid any unpleasant surprises on 3G invoice .
3G traffic generated is proportional to the number of devices on the network, the frequency of communication, and we can not guarantee it.
Installation
Connect the 3G modem on your box eedomus (using USB port)
After about 1 min, go to the eedomus web portal secure.eedomus.com, click on Configuration, then on de device edomus box, click the link Configure
Type the features of your 3G line PIN and APN.
Nota 1:
To disable 3G , switch the connection method to Never or unplug or the USB modem
Note 2:
In case of problem establishing the connection , you can view the log of your 3G connection key from the page
 http://ip_of_your_eedomus_box/config 

Note 3 :
A notification appears on the eedomus portal when the box connects over 3G and when it returns to the connection Ethernet cable
3G connection modes
The following 3G connection mode are available:
Never , the default mode
On Ethernet failure in the recommended backup Ethernet connection mode.
Always , a way of testing before If the key is disconnected, the box automatically returns to Ethernet mode (like Never)

PIN
The PIN is used only once to avoid blocking your SIM card.
However, to mitigate this risk, we recommend disabling the PIN on your SIM card. You can disable it before using your 3G dongle. Removing the PIN code of the SIM card can be performed using for example a mobile phone (in the security settings).
Operators 3G Settings
The APN - login - password of the connection depends on your service provider.
Refer to the information provided with the 3G SIM card from your operator to know.
Examples of APN used by operators:
| Parameters | Vodafone | Swisscom (Switzerland) | Orange (France) |
| --- | --- | --- | --- |
| Number | *99# | *99# | *99# |
| APN | live.vodafone.com | gprs.swisscom.ch | orange or orange.fr |
| User name | leave blank | leave blank | leave blank |
| Password | leave blank | leave blank | leave blank |
Diagnostic LED on the key TP-Link
A red led: communication with the key is not possible ( wrong PIN , no SIM card ...) .
A flashing green: 3G network is ready to connect (but currently not connected).
A fixed green: the connection is operational.