Eedomus and Hue
From eedomus - Documentation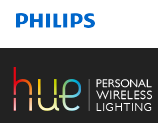 Philips Hue ( http://www.meethue.com ) is a set of RGB LED bulbs controlled by a IP bridge.
This solution has the great advantage to have published an open API.
Therefore, the eedomus box can easily control the Hue bulbs.
Settings
Click on Configuration / Add or remove a device / Add another type of device / (Connected Object) Philips Hue
The first step is to identify the IP address of the Hue bridge.
Then click on "Click here to get your Hue user account and lamp identifier".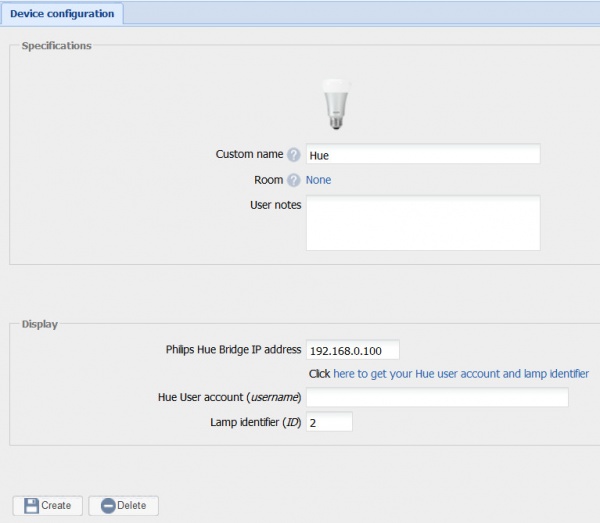 The page ask you to first click on the bridge button and then confirm.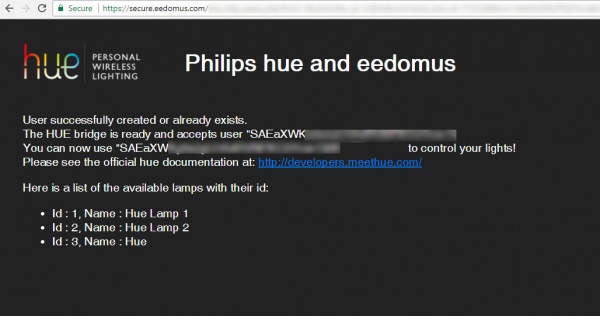 You copy the token in the Hue User account (username) in the web portal eedomus, and click on create.
Your can now control the brightness and color of your Hue.

Technical info
To avoid changing the IP address of the Hue, you can set the address on the DHCP server of your internet router.
Default color are automaticaly created. You can change and add color, using the RGB value, the color picker, or choosing with the Hue App, and waiting for the next pooling to retrieve the exact color value.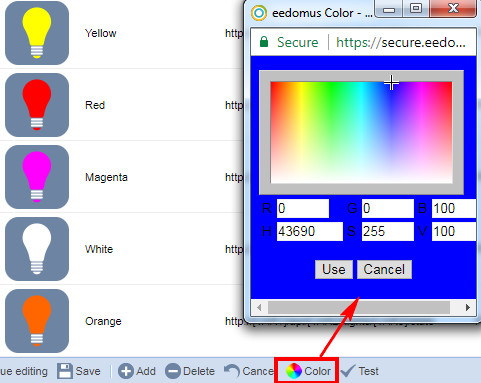 Intellectual Property Rights
The names Philips, Hue, the image at the top, and other materials are the property of Koninklijke Philips Electronics NV .