Eedomus and Netatmo cameras
From eedomus - Documentation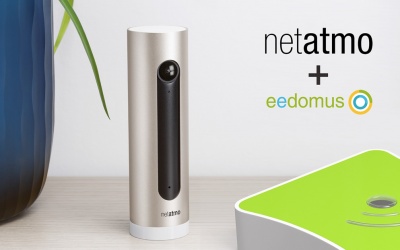 Introduction
The camera modules of Netamo Presence and Welcome can be integrated into your eedomus system.
It is possible to recover historical images of detected events, as well as being notified by rules created in your eedomus programming.
Creating in eedomus
Click on Configuration / Add or remove a device / Add another type of device / Netatmo Camera / Create
Click on the link proposed to connect your Netatmo account to eedomus and to list your cameras. Copy the ID of the camera you wish to use in eedomus, and paste it in the eedomus configuration, then click on create.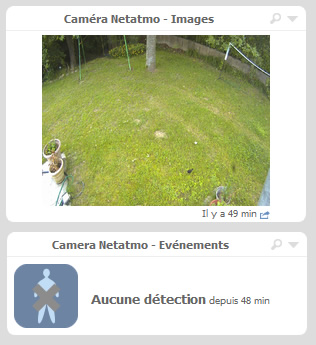 Limitations
Live view is not yet available. Similarly, it is not yet possible to capture images at a predetermined interval.