The backup site
From eedomus - Documentation
The backup site allows you to continue using your system from your home in case of power Internet. This site can be used from a computer, a tablet or smartphone.
To know the address of your backup site (linked to the local IP address of your box), go to the configuration page on the [portal https://secure.eedomus.com/ eedomus]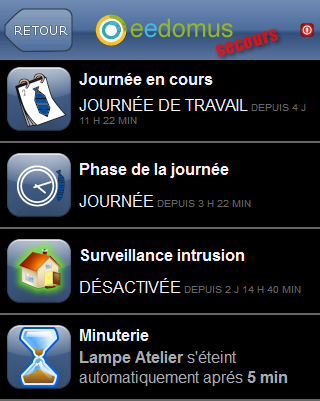 Pensez à ajouter le site de secours dans vos favoris !