Lighten in colors
From eedomus - Documentation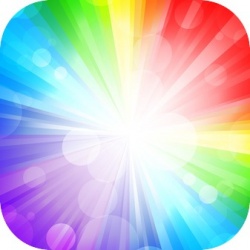 Put some color in your home!
It is now easy with the development of Red-Green-Blue LED bulgs or stripes.
Lighting color can create specific moods: warm, futuristic, ...
Solutions
Z-Wave LED stripe controller
Fibaro RGBW Controller
LED stripes usually use 12 volt DC
Z-Wave RGB Bulb
IP RGB Bulb
Philips lamps Hue (http://www.meethue.com) are naturally compatible with eedomus.
The connection is done between the eedomus and the Hue bridge.
Others
All IP product with an HTTP API!
Especially WiFi or Ethernet products. Do not hesitate to report to the team eedomus a compatible product!
For what?
Mood lighting
Depending on your mood!
Warm colors are often required to create a warm space (orange, warm white).
For a very modern atmosphere, blue or cyan colors are often chosen.
Alarm lighting
Use RED lamp to alert.
Information lights
RGB lighting can also be used to give information: weather, traffic jams, incidents ...