Map Mode
From eedomus - Documentation
The Map Mode is an alternative way to displan the Android and iOS eedomus Apps.
This way is complementary to the "list" mode that exists since the 1st versions of apps eedomus.
What is it for?
The aim of the Map Mode is to display devices on a photo of a room or the map of your home.
Suggestion. You can select onlye the most used devices, for both rapidity and aesthetics purpose.
Enable Map Mode
To activate the Map Mode on eedomus, touching the mode button on your map app:

The last selected Mode Map/List is saved on your smartphone / tablet for every room.
If you have multiple smartphones / tablets, the mode should be selected for each terminal (but not the content of the display which is common to all of your accounts eedomus)
Add widgets
Start by touching the "Menu" button in the Map Mode, and then tapping "Add" you can select the devices you want to appear: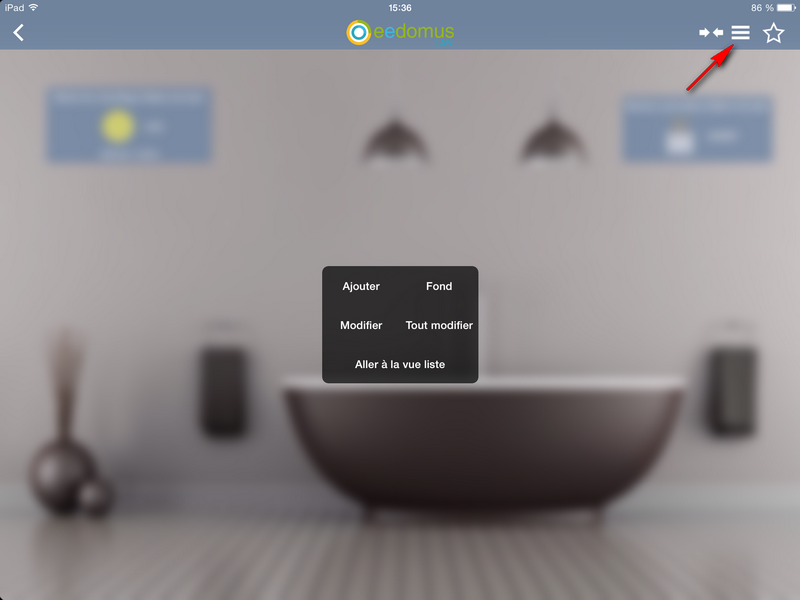 Move your widgets
By performing a "long press" on your device widgets, they can be moved anywhere you want.
The position of your widgets will be stored on your eedomus when you leave this screen.
More customization
The possibilities for customization are impressive. You can work on:
The background color of each piece
The use of a background image for each piece (included images, or your own images or photos)
The background color, text and transparency widgets
The size of the widgets, the rounded corners
The items displayed on the widget title, duration, icon, value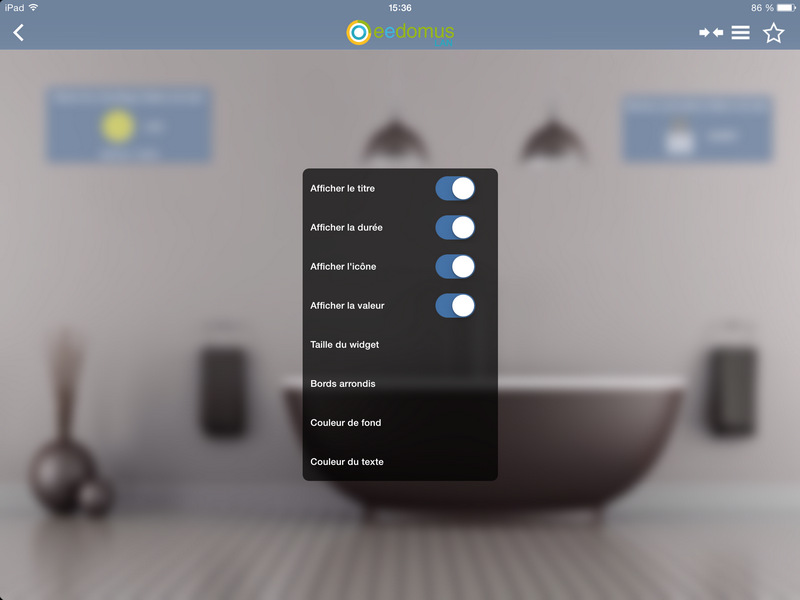 How to get background images?
For photos, you can use your own camera. If you want to display in a certain size, it may be useful to crop the image before.
For plans, you can use many software such as: www.sketchup.com, www.sweethome3d.com and many others.
Tips
Map mode is suitable for a terminal size and rotation (portrait or landscape).
If you change the size or direction, the result is not always ergonomic.
Building the Map Mode on the smallest terminal may give the best result.