Mobile website
From eedomus - Documentation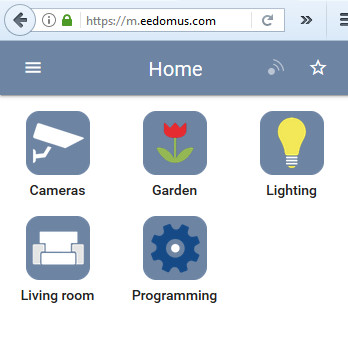 The website for smartphone is available on this address: https://m.eedomus.com
Automatic redirection is proposed if https://secure.eedomus.com is open on a mobile terminal.
It is a website optimized for display in a smartphone. The majority of recent smartphones are compatible (one notable exception: Blackberry). Their browser must support Javascript and cookies.
Features
The features are limited by comparison with the full website secure.eedomus.com.
You can control every device, and check all sensors. You can activate/deactivate programming that are in panel Programming (or Rules that you group in a control widget).
You can add a Z-Wave device (the last step of the configuration is done through secure.eedomus.com).
The mobile website is clear. If you prefer, you can change to the dark theme in settings!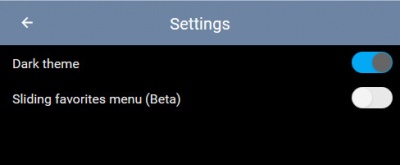 Tips
You can add the icon on the home screen in the manner of an application:
   * iPhone: m.eedomus.com and go to Add to Home Screen
   * on Android,Add shortcut to home.