Windows App
From eedomus - Documentation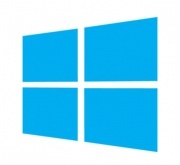 The application eedomus for Windows is available for free on the Windows Store.
It runs on ( check compatibility):
PC with Microsoft Windows 8.0 and above
Smartphone/tablet with Windows Phone 8.0 and above
Navigation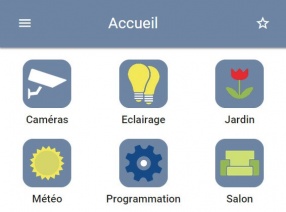 The interface is identical to the mobile web application.
Navigate in your rooms or usages from the Home screen.
One in a room, click on a device to control it or visualize its data.
Get back with the back button on the terminal or the arrow at the top left of the screen.

The configuration features are not available today on the Windows Application, but only on the eedomus web portal secure.eedomus.com.
Direct connection and LAN mode
Direct connection
The direct connection allows the application to connect only with the eedomus gateway, without using the eedomus cloud.
This mode is available on the connection screen (see the word "Direct connection" close to the button).
This mode allows to control the home even with an internet shortage. It should be use preferently for tablets which stay at home (rather with an eedomus + which is more reactive on these requests).
Partiel direct communications (LAN mode)
The LAN mode is a direct connection between the App and the eedomus controller when on the same network. This improves reactivity in some cases.
This mode is automatic. It activates when the App runs on the same network with the eedomus. It deactivates when the smartphone exits the LAN. It is not configurable at this time on the Windows App.
Notifications Push
The application allows you to receive Push Notifications on events (alarm, presence, etc.). To activate the notifications, configure the programmations or rules on the eedomus portal.
Nota: Notifications are an only available for users with Premium Service.
Compatibility
Any doubt on the compatibility with your device?
Please try on your device with the demo account (demoen/demo).