Lighting
From eedomus - Documentation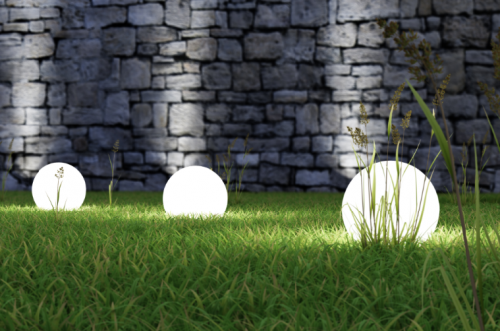 Where to start?
You should start with the lights that are more intended to be automated: lighting depending on the time of sunset or the presence, or timers. It is also convenient to start with controlled sockets that do not require special installation.
Bedside light
Controlling a bedside lamp helps to wake up in the morning. There are many "dawn simulators" on the market. We offer you simple control your bedside lamp, inserting a receiver at the outlet or a controlled bulb.
Use the preset programming Morning alarm - Sunrise simulator
Tip: use a dimmable bulb or switch for a soft awakening!
Entrance light
To avoid searching a switch when in the dark, or with wet hands and shoes when it's raining.
You might use a motion sensor and a switch, and the programming light on movement.
Evening light
To give a warm atmosphere, with multiple lights dimmed, without turning on inaccessible switches, and especially those turned off.
You can use an automatic illumination for the evening (or dusk, depending on sunset).
Use the preset programming Evening Lighting
Color lamp (RGB)
Color lamps (especially the new LED lamps RGB Red-Green-Blue) are used to create special atmospheres.
Automation is well suited for this lamps, since it eases the control of the colors.
See Lighten in colors
Night lamp (or a dark room)
To avoid tripping or fumbling for a switch if you move at night. Dimly light a lamp, and then turn it off automatically after a few minutes.
Use an illumination on motion detection.
Exterior lighting on movement
Lighting exterior lamps by detection of presence is very common. With eedomus you can also know if, when, and for how long these lights are illuminated.
Be sure to use water resistant detectors!
Wardrobe lighting (while opening the door)
LED lighting allows you to see the contents of your wardrobe, while adding a touch of design.
An opening sensor turns on the LED lights attached to a switch.
Remote
Z-Wave remote allows you to turn on-off sockets, relays.
Sockets can both be turned on with the remote control, or also by automation, or with your smartphone if you can not find the remote!
Battery switch
Easy to move a switch. A battery switch sticks where you want. It can drive controlled relays or wall plugs.
Safer for children!
This is useful especially for (small) children, the switch may be stuck in their beds (or their parents'!).
Thus the lighting on is done with electrical safety (limiting the risks of old switch, wet fingers) and without getting up.

Controllable switches
Thanks to their built-in relays, these switches are both operated by hand or at a distance. Perfect for turning on/off those lamps when you are away.
You can keep your current switches maintaining the decoration style with certain models (notably by Fibaro and Qubino).
Controllable switches with intensity variability
These controllable switches permit users to vary the intensity of light.
Note: be sure to check that the light bulbs support the variation of intensity.

Controlling multiple circuits
With eedomus, you can utilise one connector (Ethernet relay type IPX800v3) to simultaneously control up to 8 different relays, if your installation permits.