Premium service
From eedomus - Documentation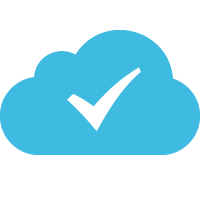 Do more with your eedomus box with the optional cloud service
Two service possibilities
We offer two options: Free and Premium.
Free Service - As the name suggests, this service is available to all eedomus users, thereby allowing 24/7/365 access to the eedomus portal and smartphone applications.
Premium Service - This formula gives access to the most important resources of the eedomus platform : storage of 2 years of historical data, imagery, and text (SMS) messages.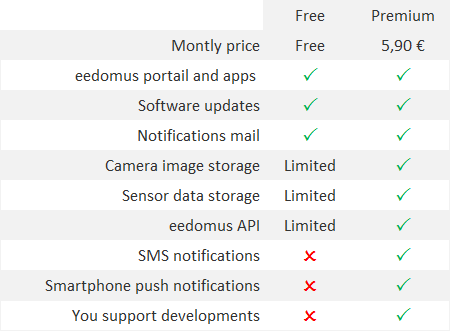 Data is simplified after a few months, with repeated data being compressed. Notifications are preserved for a few months. Certain devices send large quantities of data, which we average over several minutes.
Trial period
Each new eedomus box comes with three months of premium service at no charge. Users may continue the service beyond the trial period by subscribing at anytime.
How to subscribe
Users can subscribe to the Premium service in multiple ways:
by mobile application (iOS only)
by wire transfer (France, annual subscription by default)
by online store (one month or yearly)
Subscription interruptions
Should a subscription be disrupted, there is a buffer period to prevent loss of data.
Your historical data will be preserved up to a period of one month after the end of the Premium subscription. By resubscribing during this buffer period, you will have all of your historical information.