For your swimming pool
From eedomus - Documentation
The system 'eedomus' can help you manage your swimming pool.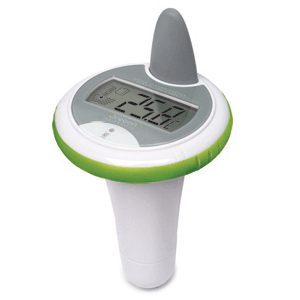 Follow the water temperature
Best known for measuring the water temperature is the thermometer device Oregon Scientific THWR800.
The data in this thermometer can be read with an extension of the box eedomus
Pool temperature (red), with an inertia with respect to the air temperature (blue)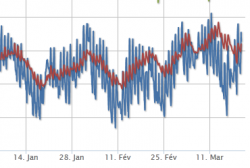 Automatic Filtration
The pump must work harder when the temperature rises, and also at low temperature to prevent freezing (This last feature can be automated by simply adding a 'gel Alert' in your programming.
'Eedomus offers a program ( 'Pool filtration) which can automatically manage the number of ignition the pump depending on the outside temperature hours.
Select the start time of operation: We suggest that you make sure that your filter is triggered during the sunshine, because it is during this phase that the bacteria grow (bad for energy savings for those who enjoy the Peak hours / EDF-peak rate, but the night filtration is not the most effective)
Preseteedomus offers filtration 2am when cold (<10 ° C), half the value of the temperature to moderate temperatures (eg 20 ° C, the pump will run 10h), and 3/4 of the value of the temperature for hot weather.
These values ​​can of course be adjusted to your specific needs.
Lighting
The interior and exterior lighting of a pool can of course be managed. A battery switch avoid contact with electricity in outdoor lighting.
Security
Monitoring presence (With motion detectors or camera) is used to complete a safety device to check if the pool is unoccupied at the desired times.
Eedomus is not a security system pool as such, it is not approved for this system, but it is a supplement that can be useful.
Heating pump
Some pools are heated (solar collectors, heat pumps, ...).
The volume of water with a high inertia, and sometimes the system to be set up only at certain times (sun or otherwise), 'eedomus' may facilitate the initiation of the system.